Talent Science is at the very core of what Talent Alpha is and what we are building. We believe that science is the key to unlocking many of the problems the future holds, especially in the context of preparing for the future of work. That's why we are taking on the unprecedented challenge of identifying the skills and traits that make both a successful IT specialist and IT project. With the help of Machine Learning and the best evidence-based knowledge coming from psychological research, we are creating algorithms to match individuals in their current life circumstances to the best available projects on the market.
Our Talent Science Team is a highly specialized team of enthusiasts that push the boundaries of science and technology. With their combined skills and focus they are creating an unprecedented model of human talent that will be used for recommendation and matching purposes on Talent Alpha's Platform. "Our project-match predictions and growth recommendations will start to positively influence the lives of people working in IT very soon, I hope," says Dominika Zaremba, head of the Talent Science Team.
So, with that said, the first Episode of our new Talent Lab series is dedicated to introducing you to our Talent Science Team:
__________________________________________________
Dominika is the Lead Cognitive Scientist in the Talent Science Team. She graduated with a degree in Cognitive Science and in Psychology from Jagiellonian University in Krakow, Poland. In the past she has worked as a Product Development Manager, UX Designer and Scientific Researcher, putting her talent to use in the fields of e-Health and Education. She obtained her scientific training in the Neuroplasticity Lab at the Jagiellonian University researching neural representations of numbers. Fascinated by the use of biomarkers in diagnosis and therapy, she was a researcher on a project aimed at identifying movement patterns correlated with Autism Spectrum Disorders and later worked on creating a gamified app for supporting people with depression. She recognized that she can use her passion and knowledge for looking for thoughts, emotions and behavioural patterns correlated with excellent job performance and that's why she's here!
People-oriented, friendly and boisterous, she is the glue that binds the team together and helps maximize the expression of individual talents. She loves speaking in public and sharing her passion for science and technology, especially in the areas dominated by intuition and analogue solutions. Despite her optimistic attitude, she treats challenges about the future very seriously and believes in taking action – she also supports environmental and pro-democratic initiatives. In her spare time, she organizes and leads national teams on Erasmus+ projects, educating youths about ecology, human rights and democracy. She feels that scientists have a solemn obligation to stay involved in public matters, because of their expertise and authority. Personally, she tries to live a life of fulfillment and chooses activities on the basis of their broader impact. "It is such a privilege to be able to invest my energy into things that benefit both the environment and people!" she adds.
Key Gallup Strengths: Ideation, Connectedness, Woo, Arranger & Individualization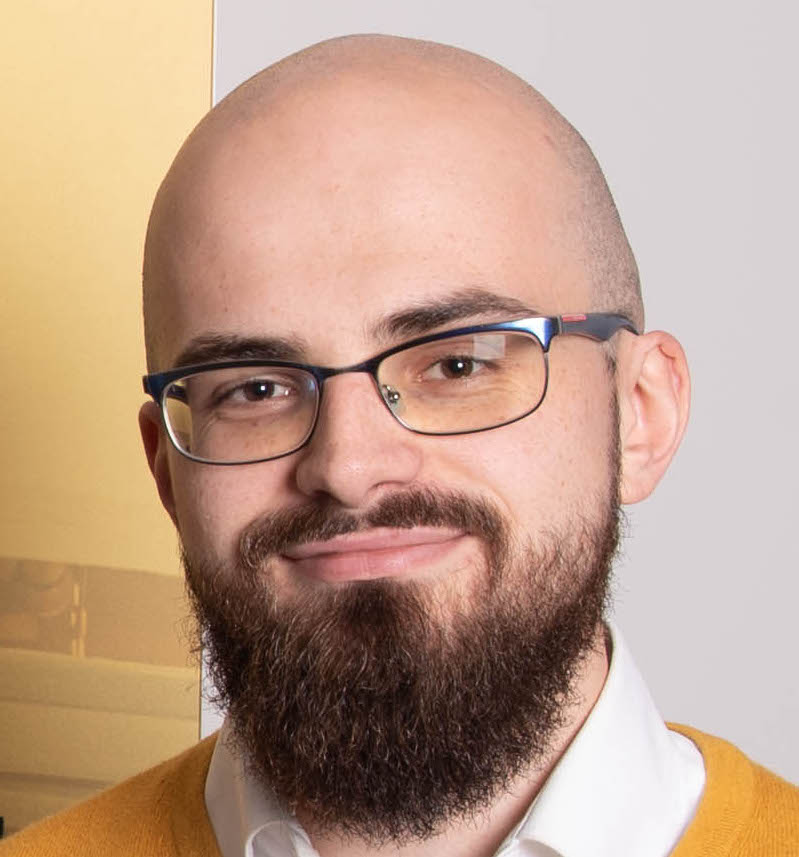 Mikołaj is a Psychologist with an interdisciplinary background in clinical, developmental, educational and academic fields. He gained experience as a scientist in projects of the Child Lab and Consciousness Lab at the Jagiellonian University, taking part in research on psychological self in adolescents, sensory substitution, metacognition and memory. As a student fascinated by the neurocognitive mechanisms of memory, he gained experience in a clinical setting working as an intern in Psychogeriatric Ward with focus on diagnosing various types of dementia and other neurocognitive disorders.
Mikołaj supports the Talent Science Team with his analytical approach, attention to detail, a strong passion for data analysis and pattern discovery. For this meticulous perfectionist, the lab is his second home. His ability to stay cool-headed and focused helps to keep our vivid discussions problem-oriented. Mikołaj holds high standards for himself and for the team and cautiously watches over the process to find any possible workflow optimization.
His preferred spare-time activities are photography, binging geek content on the internet and reading books on a multitude of topics (history, futurology, sociology, economics etc.). Mikołaj is fascinated by the possible influence of rapid technological advancements on environmental and socio-economic problems. Apart from that, he can often be found outside taking part in various outdoor activities including cycling (on a daily basis), hiking, sailing and bushcraft.
Key Gallup Strengths: Learner, Individualization, Intellection, Input & Analytical
Tune in next time for the next Episode of Talent Lab where Dominika will take you through the initial results of our pilot study conducted on our Talent Science TalentLab Smartphone App.